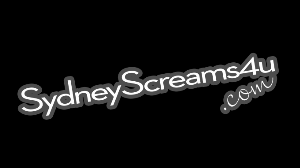 11:17 video
Are you my sperm donor for today? Welcome to the sperm bank! We've got the TV, lube and distribution cup all set and ready for you. I want you to make sure to collect as much of the uh... specimen in the cup as you can. Just a few simple questions first...
You know, you might just be the perfect donor. Why don't you go ahead and pull out your dick so that I can help... oh! I mean... I'm a medical professional, I'm here to help! Don't be nervous. Is this too intimidating for you? How about I encourage you a bit.
I show off my cleavage, teasing you to get you hard. I know my big tits turn you on as I bounce them in your face. Let me have my way and I promise we'll get a very large sample. Stroke your cock for me as I guide you along, showing off my plump nurse body. I can't wait to see how big of a load you've got. Go on and stroke along as I encourage you and give you a sexy cum countdown. Fill up that specimen cup for Nurse Sydney!!
Category: JERK OFF INSTRUCTION, MASTURBATION ENCOURAGEMENT, CUM COUNTDOWN, NURSE PLAY, MEDICAL FETISH, MASTURBATION INSTRUCTION