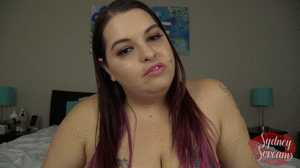 8:12 video
After a nice, long workout at the gym. I got really sweaty and stinky. It's a good thing I've got you here to clean up every bit of sweat. I want you to clean My armpits. I don't like to wear deodorant, so you get the divine pleasure of cleaning up that nasty, sweaty BO. You're going to bury your face in these bare pits. Whew! They're so stinky.
Run your tongue up and down My sweat drenched armpits. No gagging! The more you gag, the more you sniff and lick. I know you think armpits are disgusting, but you'll do anything for Me. You'll do whatever takes to run your tongue against My body, even if it is only My armpits.
I don't want anymore stink in My armpits. So you better do a great job at cleaning them!
Category: ARMPITS, SMELL FETISH, SWEAT FETISH, EXERCISE, FEMDOM POV, HUMILIATION